Grassroots Transformation at GCCT
Our Journey: Founded in May 2020, GCCT has evolved from a small idea to a national mentorship organization, collaborating with prestigious partners like the Meridian International Center and the Gates Foundation.
Our Vision: To close the knowledge barrier to access global education opportunities for community college students and transfer students. We are dedicated to building a platform that connects current community college and transfer students with recruiters, stakeholders, and participants within the foreign affairs, public service, and scholarship landscape.
The Unmet Need: Community Colleges, often overlooked despite being an affordable pathway to the American Dream, remain underfunded and underserved in the realm of advocacy and philanthropy. At GCCT, we recognize the untapped potential within this demographic, with over 10 million students (40% of all American undergraduates) studying at diverse community colleges nationwide. Sadly, this potential is largely untapped in terms of mentorship and engagement. Our mission is to provide 'soft skills' and networks, empowering students to overcome challenges, such as being first-generation (45% of community college students) or receiving financial aid (62%). In California, where 70% of 2.2 million students are non-white, our work is especially critical. Nationally, only 22% of community college students graduate within three years due to various barriers. GCCT intervenes with support, programs, and resource tool-kits to improve these statistics, ensuring every student has an opportunity to succeed.
Empowering Through Early Exposure: Early exposure and access to educational, professional development, internship, and scholarship opportunities is vital for students, particularly those pursuing careers in the public and global sectors. Unfortunately, many community college students discover these opportunities only after transferring to four-year institutions, often missing application deadlines or eligibility windows. Our mission is to proactively involve these students by helping them strategically plan their community college-transfer pathways, ensuring they don't miss out on crucial opportunities.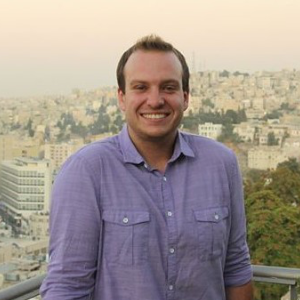 Nick Shafer
Co-Executive Director & Co-Founder
Nick Shafer is a transfer student from Foothill College. He graduated from the University of California, Berkeley with B.A degrees Anthropology, Arabic Language, and Public Policy and was a Marshall Scholar at the University of Oxford and the Institute of Development Studies, where he studied Middle Eastern Studies, Governance, and International Development. A recipient of the Boren Scholarship in Jordan and Research Fulbrights in Morocco and India, Nick is currently a Program Officer at the Meridian International Center and a Fulbrighter in New Delhi where he works on the politics of rising powers in the multilateral system. He previously worked at the USAID Middle East Bureau and has experience with the State Department, Smithsonian Institution, and Mercy Corps. A proud Northern Californian, Nick is a language nerd and speaks Arabic, Spanish, French, Hebrew, and is starting Hindi. He loves mentoring and is proud to be one of the founding members of Global Community College Transfers.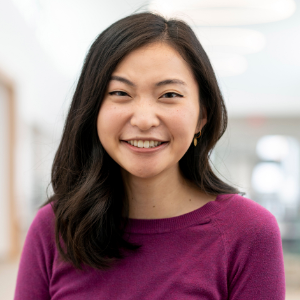 Leia Yen
Co-Executive Director & Co-Founder
Leia Yen is a transfer student from El Camino College. She graduated summa cum laude from the University of California, Los Angeles with a B.A. in English and minors in Digital Humanities and Global Studies. Leia is currently pursuing an MSc in the Oxford Internet Institute's Social Science of the Internet program as a Marshall Scholar, following an MA in Digital Humanities from King's College London. She is passionate about equitable education and fostering informed engagement with technology,  Her research interests lie in the political economy of education technology, AI, digital literacy, and digital inequalities. Leia is interested in American tech education reform, particularly how education in digital, media, and AI literacy can shape individuals to be more civically engaged and ethically conscious. .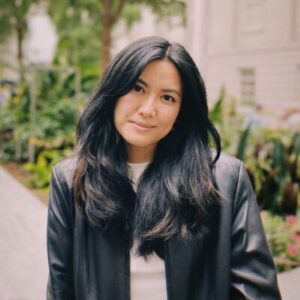 Camille Bismonte
Co-Founder & Director of Alumni Relations
Camille Bismonte is a transfer student from the University of Portland. She graduated from Georgetown University with a bachelor's in economics and a minor in Spanish. While at Georgetown, Camille received the Critical Language Scholarship (2018), NSEP David L. Boren Scholarship (2019), the Foreign Language & Area Studies Scholarship (2020), and the Fulbright Research Fellowship (2021 & 2022). Established professional with experience in the government and the private sector, she utilizes her Filipino and Indonesian language skills at work for Southeast Asia, Australia, and Pacific Islands business and trade issues. She previously worked at Albright Stonebridge Group, the Center for Strategic and International Studies (CSIS) Southeast Asia Program, and the Foreign Policy Community of Indonesia (FPCI). She is particularly passionate about language learning and international exchange as a first-generation student and person of color.
Abrita Kuthumi
Mentorship Program Manager
Abrita Kuthumi is the Mentorship Program Manager joining the Global Community College Transfers program team for the Summer of 2023. Through the mentorship she received during her undergraduate degree in political science and international affairs at the University of New Hampshire, she has been able to win nationally competitive fellowships—the Critical Language Scholarship in 2018 and 2019, the Truman Scholarship in 2020, and the Marshall Scholarship in 2022, all which have supported her education abroad and bolstered her passion for public service. An advocate of cross-cultural exchange programs and scholar of foreign affairs, Abrita interned at the State Department's Global Educational Programs office through The Washington Center and at the United States Agency for International Development through the Virtual Student Federal Service program. Currently, she is pursuing an MA in International Education and Development at the University of Sussex and will apply her theoretical knowledge into practice to make education and opportunities more accessible to community college, transfer, and non-traditional students. Abrita wishes that students find a mentor not just for this summer but (hopefully and organically) also a mentor for life.
Chinaza Okonkwo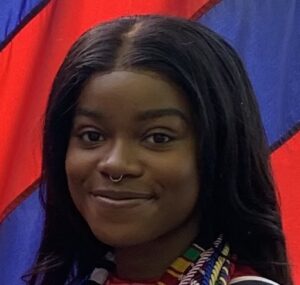 Professional Development Coach
Chinaza Ruth Okonkwo is the Professional Development Coach joining the Global Community College Transfers program for the Summer of 2023. As a first-generation, low-income student, Chinaza graduated summa cum laude and Phi Beta Kappa from the University of Pennsylvania with a Bachelor of Arts in Philosophy with Distinction (Honors) and History and minors in Africana Studies and Gender, Sexuality, and Women's Studies. Chinaza also graduated with a Master of Arts in Philosophy from the University of Pennsylvania. A Beinecke Scholar, Chinaza's research interests surround Igbo philosophy, gender, epistemology, metaphysics, ethics, and philosophical issues concerning privacy and technology. Chinaza received a two-year Marshall Scholarship and spent their first year in the UK pursuing an MPhil at the University of Cambridge's Centre for African Studies, focusing on Igbo philosophy and African Intellectual History. For her second year, she is pursuing an MSc in Digital Scholarship at the University of Oxford. She is deeply invested in supporting students from non-traditional and marginalized backgrounds in tangible ways, just as she was supported.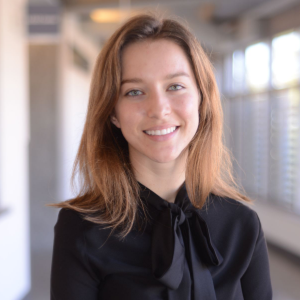 Nicole Musano
Nicole Musano is a transfer student from San Diego Miramar College. She graduated from UC Berkeley in 2021 with a BA in Global Studies, focusing on development in Latin America. During undergrad, Nicole interned for the State Department's Office of Andean Affairs and USAID's Press Office. As an intern, she promoted U.S. foreign policy objectives by monitoring global media coverage, tracking interagency clearance requests, and generating briefing materials for U.S. officials. She is currently a Program Associate on the Collaborative Services team at Meridian International Center in Washington D.C.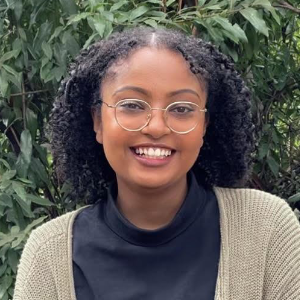 Naz Balkam
Naz Balkam is a transfer student from Berkeley City College. She is a graduating senior from the University of California, Berkeley pursuing a B.A in Political Science. She is a dedicated public servant looking to better her community in the Bay Area through legislative advocacy and outreach. Her goals have led her to work with the United States Agency for International Development's Bureau for Legislative and Public Affairs, the City of San Jose's Rent Stabilization Program, and the City of Oakland. In these spaces, Naz was able to combat timely concerns regarding the housing crisis and COVID-19, ultimately shaping her desire to work specifically in public service.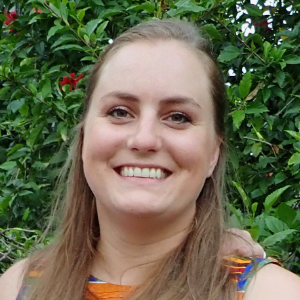 Samantha Archie
Samantha Archie is a transfer student from the Community College of Baltimore County-Catonsville. She graduated from the University of Southern California (USC) with a Bachelor's Degree in International Relations and the Global Economy and a minor in Global Health. At USC, she was awarded the David L. Boren Scholarship in 2016 to study Kiswahili in Tanzania. Since graduating from USC, she has worked for several international non-governmental organizations in Sub-Saharan Africa doing quantitative and qualitative research in the fields of international development and public health. In 2020, she completed a Princeton in Africa fellowship with the International Rescue Committee in Sierra Leone and she currently works as a Research Associate with FHI 360 in Durham, North Carolina. In 2022, she became President of the National Security Education Program Alumni Association. In her free time, Samantha loves to bake cakes, teach swim lessons, and cheer on the Trojans (Fight on ✌🏻).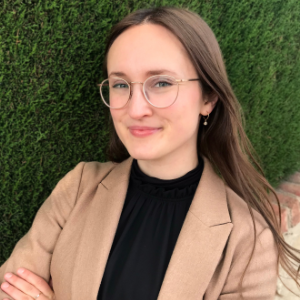 Jasmine Stoltzfus
Jasmine Stoltzfus is a transfer student from Shasta College. She graduated from the University of California, Davis summa cum laude, Phi Beta Kappa, and as the 2018 outstanding senior from the College of Letters and Science. After working for two years as an Immigration Paralegal in the San Francisco Bay Area post-graduation, she completed an MA in Global Security and Borders from Queen's University, Belfast in the United Kingdom. Her graduate studies were supported by a U.S.-UK Fulbright Partnership Award. Afterwards, she spent a year in Catalonia, Spain. She now works at the U.S. Department of State in Washington, D.C.
Diana Chavez-Varela
Diana Chavez-Varela is a transfer student from Santa Barbara City College. She graduated from the University of California, Berkeley with a B.A. in Political Economy with a concentration in International Development and Globalization and a minor in Human Rights. Guided by a passion for public service, she engaged in research apprenticeships, internships, and management positions with international organizations. She is deeply passionate about intercultural exchange and destigmatizing community college educational pathways.
Marcus Loiseau
Marcus Loiseau was a transfer student from Santa Barbara City College. Originally from Queens, New York, he graduated with departmental honors from UC Berkeley with a bachelors in history and a minor in public policy. Marcus was an Erasmus Mundus scholarship recipient at Ghent University in Belgium and University of Wroclaw in Poland, where he received a double masters in international relations with a focus towards economic development. Marcus has previously interned for the State Department, U.S. House of Representatives, and Senator Kamala Harris. Since graduating, Marcus has worked as an investment banking analyst at Goldman Sachs and a growth associate at Cofactr, a YC-backed supply chain start-up based in New York City.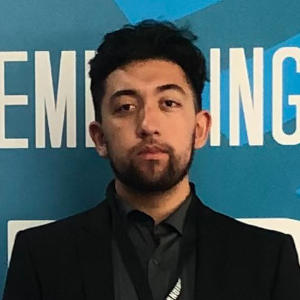 Darwin Lopez
Darwin Lopez is a transfer student who graduated from Merritt College in Oakland, California. After high school, he partook in a gap year program known as "Global Citizen Year", where he was culturally immersed in Senegal for nearly a year where his interest in international affairs originated. He is a graduating senior from the University of California, Santa Barbara, pursuing a B.A. in Global Studies and Spanish Minor. He is dedicated to giving back to the transfer community by being a peer educator at the Transfer Student Center, offering workshops and academic support to transfer students at UC Santa Barbara. He is currently a VSFS intern at the Bureau of International Narcotics and Law Enforcement, researching marginalized communities in Ecuador and Peru. He has previously worked in research and analyzed American statecraft policies for the Carnegie Endowment for International Peace think tank and anaylzed congressional legislation that impacts the Hispanic community at the League of Latin American Citizens civil rights organization. He will be attending Georgetown University in the Fall of 2022 toward his Master of Science in Foreign Service with a concentration in Global Security & Politics.